Send haiku to
submissions@fruitsncahoots.com 
from Wednesday after class until Monday at noon.
Sally Naylor invites you to a scheduled Zoom meeting.
Topic: Sally Naylor's Personal Meeting Room
Join Zoom Meeting
https://us02web.zoom.us/j/3169577269
Meeting ID: 316 957 7269              no password/code
An Ars Poetica: The Ars Fru-topia Haiku Series
Join us  starting Wednesday, July 28th 5pm through October on zoom for a weekly half hour practice session.
We will write haiku & haiku variations about fruit. There is a long list of fruit types at the end of this post to stimulate your thinking.
Do a little research on your fruit first. Write a very rough draft then tweak & play with the syllables.
Contest: Winners announced Wednesdays will be featured & published on this blog
and in Andre's newsletter with a weekly fruit prize.
Four weekly winners announced for August (haiku),
four for September( linked haiku) 
and four winners announced in October (Haibun)
Sample American Haiku by Sally Naylor
Lychee sounds more like                                5
a plumber's problem than a                          7
jellied fruit delight.                                          5
THE LI-LE DISPUTE
Give voice happily —                                      5
both Brits & Amuricans:                               7
LI-chee or LE-chee!                                       5
Translated Haiku Example:                  syllables not exact
Do not worry
spiders, I keep house
carelessly.
–Issa
Haiku Defined: Academy of American Poets
A traditional Japanese haiku is a three-line poem with seventeen syllables, written in a 5/7/5 syllable count. Often focusing on images from nature, haiku emphasizes simplicity, intensity, and directness of expression.
History of the Haiku Form
Haiku began in thirteenth-century Japan as the opening phrase of renga, an oral poem, generally a hundred stanzas long, which was also composed syllabically. The much shorter haiku broke away from renga in the sixteenth century and was mastered a century later by Matsuo Basho, who wrote this classic haiku:
An old pond!
A frog jumps in—
the sound of water.
As the form has evolved, many of its regular traits—including its famous syllabic pattern—have been routinely broken. However, the philosophy of haiku has been preserved: the focus on a brief moment in time; a use of provocative, colorful images; an ability to be read in one breath; and a sense of sudden enlightenment.
                      WRITER'S CATAPULT HAIKU RULES
Only three lines but a title is ok, you decide.
Write in a  5/7/5 syllable pattern.
Mention nature (fruit)
Be in the moment. Convey a brief sensation/experience/insight!
Employ imagery ( sights, tastes, smells, feelings, sounds)
Avoid chopped prose: a series of fragments. Attempt one smooth sound.   
Send haiku to
submissions@fruitsncahoots.com   
JAPAN
Today I pass the time reading
a favorite haiku,
saying the few words over and over.
It feels like eating
the same small, perfect grape
again and again.
I walk through the house reciting it
and leave its letters falling
through the air of every room.
I stand by the big silence of the piano and say it.
I say it in front of a painting of the sea.
I tap out its rhythm on an empty shelf.
I listen to myself saying it,
then I say it without listening,
then I hear it without saying it.
And when the dog looks up at me,
I kneel down on the floor
and whisper it into each of his long white ears.
It's the one about the one-ton temple bell
with the moth sleeping on its surface,
and every time I say it, I feel the excruciating
pressure of the moth
on the surface of the iron bell.
When I say it at the window,
the bell is the world
and I am the moth resting there.
When I say it at the mirror,
I am the heavy bell
and the moth is life with its papery wings.
And later, when I say it to you in the dark,
you are the bell,
and I am the tongue of the bell, ringing you,
and the moth has flown
from its line
and moves like a hinge in the air above our bed.
—  Billy Collins (US Poet Laureate)
Prickly Pear Fruit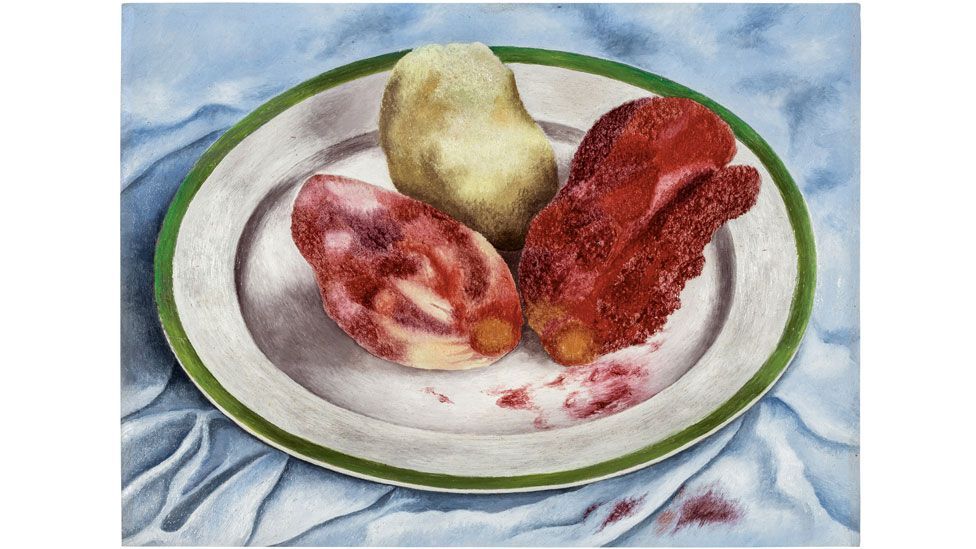 A SAMPLING OF HAIKU MASTERS
The light of a candle
is transferred to another candle—
spring twilight.
–Buson
Tonight in this town
where I was born, my only
friends are the crickets.
–Anon
Could they be hymns?
Frogs are chanting
in the temple well.
–Kansetsu
One after the other
croak the frogs –
a poetry contest.
–Eiji
A cicada shell
it sang itself
utterly away
–Basho
 Send submissions to poetsally@gmail.com
 WEEK # 2 AUGUST 4
Two haiku from an American pianist
E♭
i stroke piano's
eighty eight mouths. each one sings
hot colors of joy.
C
rain, flower, sea, wind
map my dark horizon. i
inhale earth's songbook
–Tyehimba Jess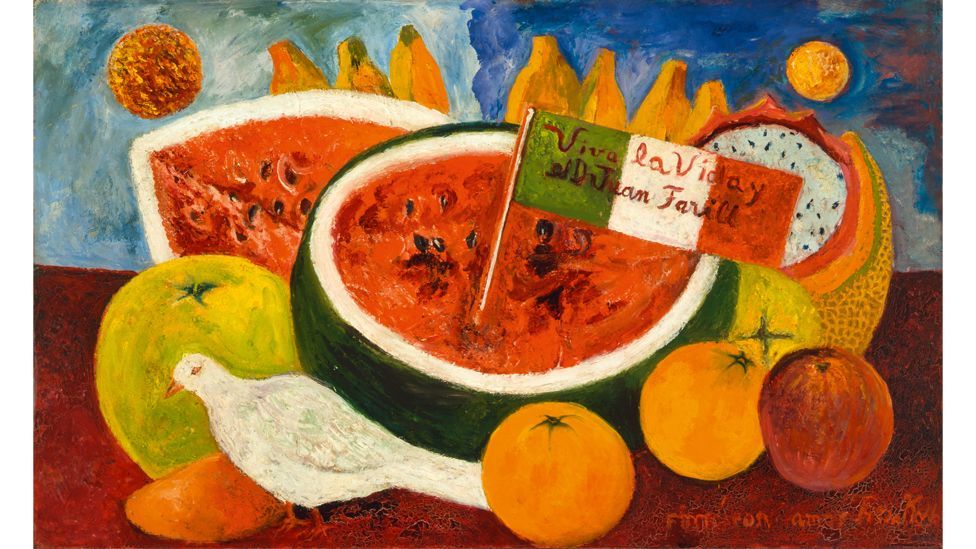 QUASI HAIKU
MINUS ZUIHITSU & HAIBUN, WE WINTER AT HAIKU U
At Morikami,
hanging with grey, not quite dead
yet, literati.
what we all yearn to know is
Master Basho, do
you still tout bonsai & fruit
fly in 5-7-5?
HAIKU-ESQUE CHINESE RESTAURANT MOMENT
A local sage sits
beneath pearl baseball cap – all
Cantonese moon smiles,
jangles jade bracelets,
pulses Hong Kong "hellos," grace
shining from a plaid shirt,
adrift in private lotus clouds.
Yet I, order Red Bear Soup, heavy
with Teddy guilt, trying not to judge
but find Bear a typo for Bean.
Smiles return as orchid petals
curl lightly in canticles of breeze.
–Sally Naylor
HAIKU WORD PLAY
Birds Punctuate the Days
apostrophe
the nuthatch inserts itself
between feeder and pole
semicolon
two mallards drifting
one dunks for a snail
ellipses
a mourning dove
lifts off
asterisk
a red-eyed vireo catches
the crane fly midair
comma
a down feather
bobs between waves
exclamation point
wren on the railing
takes notice
colon
mergansers paddle toward
morning trout swirl
question mark
the length of silence
after a loon's call
–Joyce Clement
FRUITOPIA HAIKU WEEK # 2
Annona has pits,
smells of strawberry-apple.
Bananas do not.                                                love the unexpected, the irony
Watermelon red
dribble between my fingers,                            dribbles
quenching off my thirst.                                 AWK-– quenches my great thirst
Eating apples with
no teeth could be challenging.                      can            love the humor
Opt for applesauce.                                      by Tsila
Ugli Fruit for Sure                                        title works: pithy
Yellow lumpiness                                          great phrases but choppy/frags
Rastafarian tango
Potpourri of zest
O' Lumpy Ugli Fruit                                  still a frag
A sweet yet bitter                                     Relish the zing of
Rastafarian tango,                                    Rastafarian tangos:      who's = whose
who's zing I relish.                                   so bitter, so sweet.             By Di
A rose red prickly                                                rose-red
pear, sweet like lovers, must be
handled with great care.                                                                  by Romi
Magic seed to treat                                                     lovely Marni but no fruit name
Each develops quite unique                                       choppy, try for one smooth breath
Whoa! Summer-y sweet.                                            like the word you created  by Marni
Mamey Sapote!                                                        interesting title
Like sweet potato                                                   frags
Soft to open, juicy to eat                                         Choppy. Add punctuation. Great start!!
With each bite, I smile                                              by Bianca
Nothing like mango.                                   fun concept, intrigues me, which half stolen?
But it stole half of its name:
my favourite thief!                                        added punctuation & you check spelling By Meisha
Look! A huge potato!                            too many!!! delete 2 but great fun & mystery
Why is it in the fruit aisle?                   a bit choppy
Tastes like pumpkin pie!                      by Nona
A Coral Springs neighborhood collaborative by Addison & Madelynn, aged nine & ten
I can't wait to eat them
growing around the city
red, juicy, sweet cherries.                 Surinam???
FRUTOPIA AUGUST WINNERS
8-4-2021
Winner: Romi
Runner-Up: Nona
Honorable Mentions:
Tsila & Meisha & Bianca & Di & Marni
Young Honorable Mentions:
Addison & Madelynn
PRACTICE SESSION & READINGS
Homework:
1/Submit one haiku per week per person to submissions@fruitsncahoots.com
2/Use a peer editor to help you revise &/or proofread. (End of class)
3/Pick an exotic fruit from the list below.
4/Do some research.  Come next week with five facts & educate us!
Questions?
LINKED HAIKU SERIES
MY LITTLE BROTHER JAKE
comes down the stairs
on Hannukah and Christmas
grabbing his glad toys.
Sleepy boy stands in
his crib — waiting for me — then
we laugh together.
Sugar monster, he
eats tarts, candy corn, Kit-Kats.
Full on Halloween.
Diving, dipping, Jake
dances a ghost's double delight.
Doobie-Doobie-Do.
Sweet as candy skies,
he plays like messy boys.
Pick-up your Lego!
These six haiku say
to my little goofy guy
I love you brother.
–Nathan Naylor
SORROW IS NOT MY NAME
after Gwendolyn Brooks
No matter the pull toward brink. No
matter the florid, deep sleep awaits.
There is a time for everything. Look,
just this morning a vulture
nodded his red, grizzled head at me,
and I looked at him, admiring
the sickle of his beak.
Then the wind kicked up, and,
after arranging that good suit of feathers
he up and took off.
Just like that. And to boot,
there are, on this planet alone, something like two
million naturally occurring sweet things,
some with names so generous as to kick
the steel from my knees: agave, persimmon,
stick ball, the purple okra I bought for two bucks
at the market. Think of that. The long night,
the skeleton in the mirror, the man behind me
on the bus taking notes, yeah, yeah.
But look; my niece is running through a field
calling my name. My neighbor sings like an angel
and at the end of my block is a basketball court.
I remember. My color's green. I'm spring.
—for Walter Aikens
–Ross Gay
List of fruits
The following items are fruits, according to the scientific definition, but are sometimes considered to be vegetables:
ARS FRU-TOPIA HAIKU RESOURCES